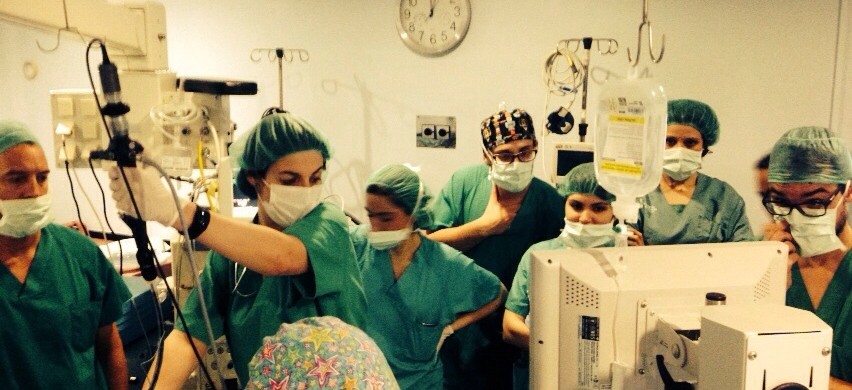 The Anesthesia Research Group of the Health Research Institute INCLIVA participates in the national study Postoperative Outcomes Within Enhanced Recovery After Surgery Protocol (POWER) Study that has published its results in the scientific journal JAMA Surgery.
The Spanish Network for Perioperative Monitoring and Research-REDGEM, is a multidisciplinary research team headed by Dr. Ripollés-Melchor, who carried out the study with the participation of 80 Spanish hospitals, including the Hospital Clínico Universitario de Valencia. The study was conducted between 15 September and 15 December 2017 and included 2,084 consecutive adults scheduled for colorectal surgery who received, or did not receive, care in a center with a specific protocol. All patients included in this analysis were followed postoperatively for one month. In all patients, 22 individual points were assessed, regardless of whether they were included in a specific protocol or a traditional one. Postoperative outcomes are measured based on indicators of mortality, readmissions, rates of reoperation and length of hospital stay, etc.
It has been observed that care after surgery following the observational protocol of improvement in recovery after surgery, known as the ERAS protocol, is associated with improvements in outcomes after colorectal surgery compared to traditional care.
The authors conclude from the study that moderate or severe complications were minor in the group followed using the ERAS protocol.
Access to the paper: Association Between Use of Enhanced Recovery After Surgery Protocol and Postoperative Complications in Colorectal Surgery: The Postoperative Outcomes Within Enhanced Recovery After Surgery Protocol (POWER) Study.Javier Ripollés-Melchoret al; for the POWER Study Investigators Group for the Spanish Perioperative Audit and Research Network (REDGERM) JAMA Surg. 2019 May 8. r